We've been inundated with emails, calls and messages from all over wanting to know how we are. We want to thank everyone for all their kind words and many prayers. We are OK, and so is our Congregation. In our city of Duran and Guayaquil there have been 2 reported deaths (one, from a bridge collapse and the second from the roof of a shopping center falling down), neither are thought to be witnesses. All the following photos show the devastation that has taken place in the affected areas
(not where we live)
and have been taken from news websites.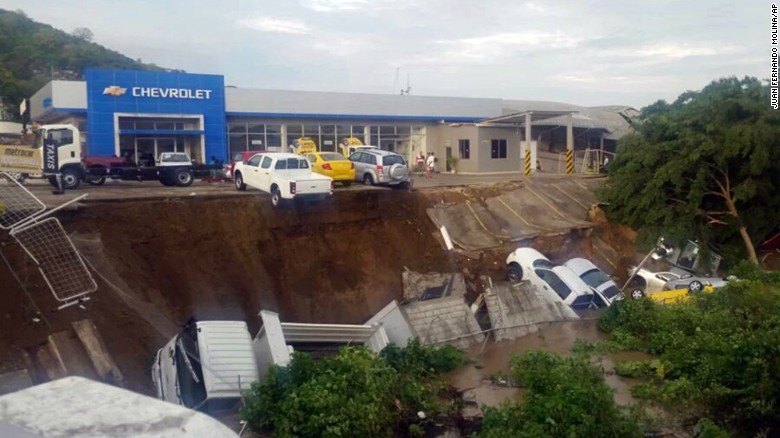 For those who may not know what happened, last night at about 7:00 pm there was an earthquake off the north coast of Ecuador. It was felt all over Ecuador and as far away as Peru. It has been by far the scariest thing we have witnessed and left us all in a state of shock and trembling. The hardest-hit area was the coastal Manabi Province, where most of the deaths occurred. The cities of Manta, Puerto Viejo and Pedernales all tourist destinations saw the most devastation but the damage has been reported all over the place. Many fled the cities affected and are staying on higher ground due to preventative Tsunami Warnings which have now been lifted. Most of Ecuador has been placed under a State of Emergency and so far 654 deaths have been reported, 130 people missing, 16,601 injured and about 26,000 relocated.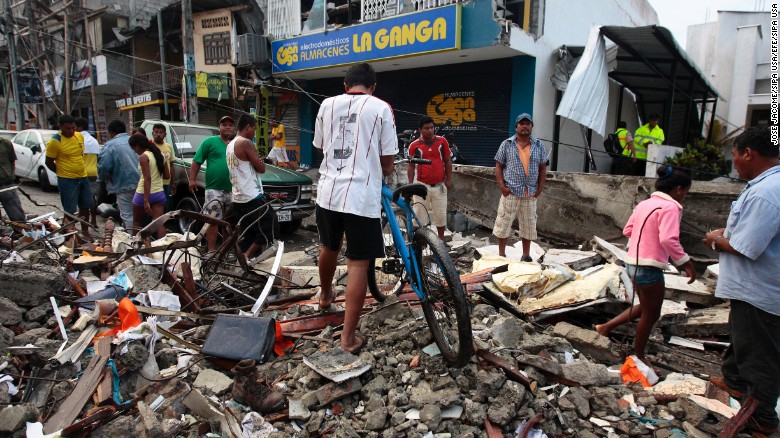 Many in our congregation have family and friends in the affected area, sadly the story there is very different. We have not been told by our Branch here in Guayaquil the death toll or the damage to our brothers and sisters or Kingdom Halls, (it did happen late Saturday evening after-all). According to many that do have family there, it seems like many of the friends have lost everything they owned, houses, cars, businesses - all gone in an instant and some in the after shocks that occurred throughout the night. There may also be deaths among our brothers and sisters but the Branch here has not yet confirmed this.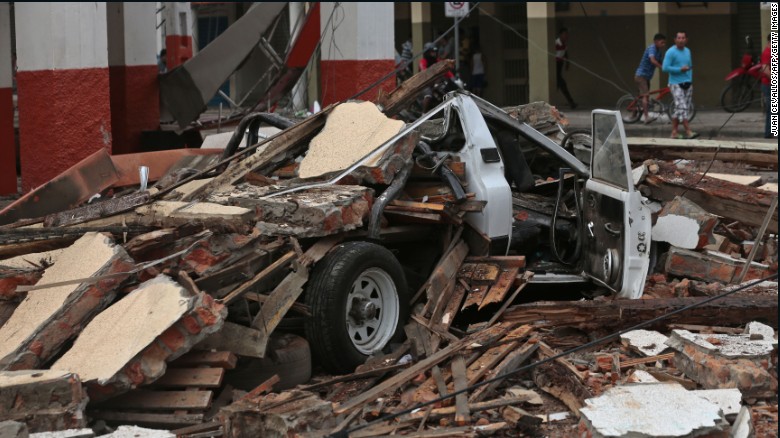 This is our second earthquake while living in Ecuador, the first was about a year ago, it was a 5.6 and shook the house really hard but didn't last very long. This time it was like a wave from side to side and lasted at least a minute. As soon as we felt it, we ran outside and stood in an open area of the complex where we live, immediately people came running out their houses, screaming and very scared. We stood there watching the ground move in waves!! waves!! The lamp posts swayed from side to side. We couldn't believe how long it was lasting, within 20 seconds the electricity went out and we stood there in the dark. Once it stopped shaking, I immediately tried calling my family who live in Cuenca but the phone lines where not working. We waited a few more minutes and realized the internet on our phones was still OK, so we called them that way. My family are all OK. We decided that we should ran back inside and get our go-bags, water and a few other things ready in case it happened again. I think that is the scariest thing, not knowing if it's over and that it could get worse. We tried calling those in our Congregation but not even the landlines were working. Jeremy decided we should go by car and check on them, so that's what we did. The traffic was crazy, everyone had gone into a state of panic, wanting to get home, crossing under and over bridges was really stressful.
When we reached our territory everyone was outside, scared and huddled in groups. At this point we started to receive calls from our brothers and sister letting us know they were OK. As we drove around we realized no major damage had occurred in our area and that apart from giving everyone a big scare everyone was alright, so we drove back home. Jeremy then began the process of trying to reach everyone by phone, surprisingly about 90% of our congregation were all accounted for really quickly.
The night was really difficult, we slept on the couch and woke up during the night from another earth quake / aftershock, we got ready to run out but it stopped quickly
This morning the Elders received direction from the branch that all meetings could proceed at their discretion, however the Assemblies were cancelled. Our Congregation decided to go ahead with the meeting and we ended up with an attendance of 180. The theme of the talk coincidentally was "Who can you turn to in time of distress". It was a nice meeting and allowed everyone to consul each other and encourage one another.
Here's a photo of our meeting today.
For now we await news from the Branch.
Truck loads
Update 18/4/16
The branch was quick to respond and relief efforts began shortly after the earthquake. We have been asked to help with specific goods depending on the Circuit we belong to and truck loads of supplies are arriving in the affected areas. Jehovah's Org is very well prepared for natural disasters and quick action has been taken to help the brothers and sisters in those areas. The branch has not yet confirmed the damage or loss of life.
Update 19/4/16
Update 20/4/16
The death toll and injured continue to rise, and there has been constant tremors some significantly strong up 6.0 in magnitude making rescue work difficult. The relief efforts continues though everyone is still on edge.